Journalists across various media houses gathered in Lagos to learn the rudiments of election reporting. The training titled ELECTIONS FROM A DRONE VIEW, was organized by MEDRIVE, a media hub focused on impact journalism.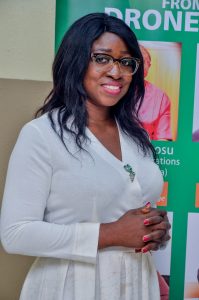 Wemimo Adewuni, the Breakfast show anchor on Nigeria's leading news Radio station Nigeria Info FM, and founder of MEDRIVE expressed satisfaction on the outcome of the training and it's impact on the quality of reporting expected of professional journalists.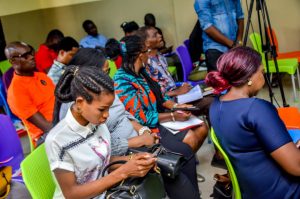 Speaking during his session, Allwell Okpi, Researcher and Community Manager, Africa Check; gave tips on how to fact check claims, especially those made by politicians, and candidate of various political parties in a bid to win votes. According to him, media practitioners owe a responsibility to the nation to check the authenticity of such claims, rather than being in a hurry to share them.
Mentioning some of the claims Africa Check had found as untrue, Mr Okpi showed the participants how to use Google Reverse Image as well as other tools to validate photos, videos and data. He explained that journalists must check the source of any claim or data, as sites like Wikipedia cannot be quoted as accurate sources. This is because Wikipedia is subject to contributions of individuals who are not necessarily experts.
During the training by MEDRIVE, participants who were drawn from Oyo, Ekiti and Lagos States, also were shown safety tips while covering elections in restive zones. Mr Uzonna Ononye, Head News Silverbird Television, in his session tagged STAYING SAFE WHILE REPORTING ELECTIONS, encouraged reporters to dress comfortably, lightly; and carry some water and a small towel in the case that the police uses teargas in ensuring peace and stability.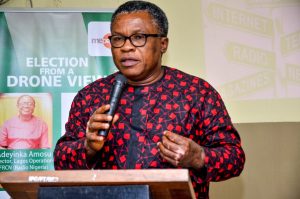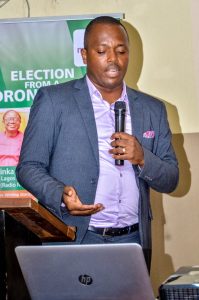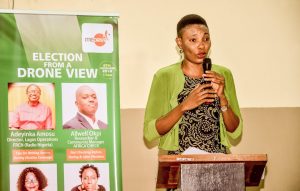 Mrs Fortune Mbamalu from the Independent National Electoral Commission (INEC), spoke on GUIDELINES FOR ELECTION REPORTING. She emphasized that only the Resident Electoral Commissioner had the rights to declare the result of elections. Also speaking on INCLUSIVITY REPORTING- FOCUS ON PEOPLE LIVING WITH DISABILITIES, Sharon Okotie, Programme Coordinator, Association for the Blind, Nigeria emphasized on the need for journalists to report issues of disabilities without prejudice and proferring solutions to such issues. She decried the many stories and reports projecting people living with disabilities as pitiable; while encouraging the Independent National Electoral Commission to speed up the use of technology to allow PWD participate in elections; such as was explored during the Osun Elections.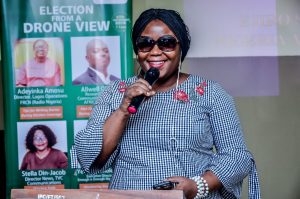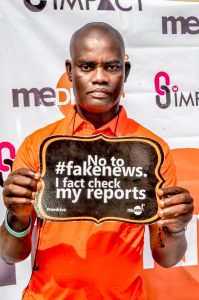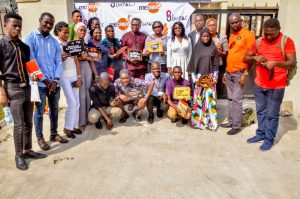 Expressing their excitement at learning such important working tools, the participants who were drawn from print, radio, TV and online platforms, promised to report the 2019 elections fairly and thoroughly.