Dear journalist, you know we are past the era of analogue journalism where every process of news reportage and production were done manually, right? It's about time you got on your track and harnessed the technologies of the 21st century to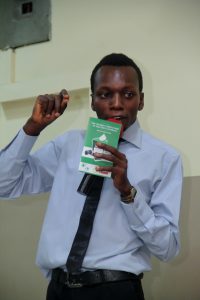 be outstanding on your beat
So, you have written a story that took sweat and blood from you. You have cut all your vox pop and edited your photos. This story means a lot to the community you are reporting on and you have been unbiased in your reportage.
But you see, your story shouldn't be left as a broadcast or on the pages of a newspaper alone. Take it further. Make use of technology to become the voice that journalism is known to have.
Technology affords you a new and wider reach. Sometimes ago, we could not access foreign newspapers as a result of geographical distance but today the story has changed and this is because technology has blurred out the time and geographical barrier.
BBC, CNN, ALJAZEERA, The Guardian, and other foreign media houses have an undisputably strong online presence. They are now a click away on your phones, iPads, laptops, etc.
Take advantage of the World Wide Web, strengthen your online presence.
All you need do is log on to the Internet and with a Twitter handle, facebook account or Instagram page, your story gets a wider reach. It might take a while but with consistency, your followership will grow.
That's not all. You can even publish at a much faster rate through digital publishing. Some years back, it would take today's story, a day to be published. Now, even something that happens this minute in faraway China can be published the next minute online.
Think about it. If the same is done to the development stories you report, imagine the impact of your stories.  Some may say technology has caused damage to journalistic ethics but what has an advantage also has a disadvantage, so concentrate on the advantages of technology while ethically carrying out your job and watch journalism thrive!